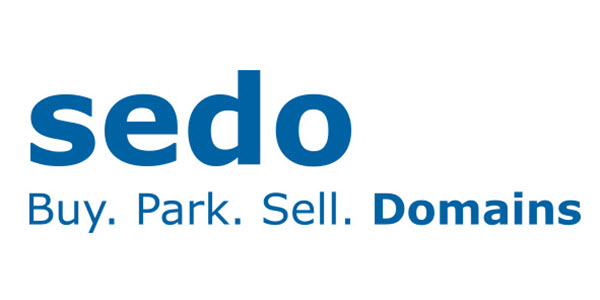 Sedo released their weekly doamin name sales and gereedschap.nl led the way at 35,750 Euro, ($42,418). Tools in Dutch. Flinks.com was second at $25,000 and Jey.com was third at $20,000.
69 .com sales
25 cctld sales
6 other tld sales
Top 3 highlights of public SedoMLS sales are:
· coin.cloud at 15,000 EUR This sale is not noted in the list but Sedo included for MLS highlights.
· aistudios.com at 11,700 USD
· ihide.com at 10,000 USD
| | | | | |
| --- | --- | --- | --- | --- |
| Domain name | Date | Price | Currency | |
| | | | | |
| .COMs | | | | |
| flinks.com | 11/09/2020 | 25,000 | USD | |
| jey.com | 11/09/2020 | 20,000 | USD | |
| skillhub.com | 11/10/2020 | 20,000 | USD | |
| daydaypay.com | 11/11/2020 | 20,000 | USD | |
| iloa.com | 11/10/2020 | 15,000 | USD | |
| 3starhotel.com | 11/09/2020 | 15,000 | USD | |
| yellowlogistics.com | 11/11/2020 | 12,000 | USD | |
| thenewgallery.com | 11/09/2020 | 12,000 | USD | |
| aistudios.com | 11/12/2020 | 11,700 | USD | |
| traxgroup.com | 11/10/2020 | 10,000 | USD | |
| ihide.com | 11/11/2020 | 10,000 | USD | |
| 7peaks.com | 11/10/2020 | 9,999 | USD | |
| ohstraining.com | 11/13/2020 | 9,995 | USD | |
| cleverstore.com | 11/13/2020 | 8,500 | EUR | |
| roomly.com | 11/10/2020 | 8,500 | USD | |
| coolt.com | 11/14/2020 | 8,000 | EUR | |
| fbtrading.com | 11/10/2020 | 8,000 | USD | |
| angelhouse.com | 11/11/2020 | 7,500 | EUR | |
| pcrtest.com | 11/09/2020 | 6,800 | USD | |
| sweettweet.com | 11/10/2020 | 6,500 | USD | |
| sembi.com | 11/11/2020 | 6,000 | USD | |
| aeroarmor.com | 11/14/2020 | 5,940 | USD | |
| stellum.com | 11/14/2020 | 5,500 | USD | |
| pfanne.com | 11/10/2020 | 5,500 | USD | |
| avtoday.com | 11/11/2020 | 5,499 | USD | |
| amais.com | 11/13/2020 | 5,391 | EUR | |
| docio.com | 11/15/2020 | 5,000 | USD | |
| onvent.com | 11/11/2020 | 5,000 | USD | |
| familyloans.com | 11/11/2020 | 5,000 | USD | |
| loandoc.com | 11/11/2020 | 5,000 | USD | |
| cheapbroadband.com | 11/10/2020 | 5,000 | USD | |
| alaa.com | 11/12/2020 | 4,999 | USD | |
| uniphi.com | 11/09/2020 | 4,888 | USD | |
| granphys.com | 11/09/2020 | 4,800 | USD | |
| setp.com | 11/12/2020 | 4,788 | USD | |
| wiremedia.com | 11/15/2020 | 4,560 | USD | |
| kapitalinvest.com | 11/10/2020 | 4,325 | USD | |
| ip4.com | 11/11/2020 | 4,000 | USD | |
| renegadefoods.com | 11/09/2020 | 4,000 | USD | |
| ohnatural.com | 11/13/2020 | 3,995 | USD | |
| teacherschoice.com | 11/11/2020 | 3,900 | USD | |
| happyplates.com | 11/11/2020 | 3,900 | USD | |
| 300dpi.com | 11/13/2020 | 3,900 | USD | |
| lill.com | 11/09/2020 | 3,804 | USD | |
| fitnessbyte.com | 11/10/2020 | 3,595 | USD | |
| comolimpiar.com | 11/14/2020 | 3,500 | USD | |
| nashvillehomesearch.com | 11/10/2020 | 3,500 | USD | |
| survivalsupplies.com | 11/13/2020 | 3,490 | USD | |
| joinsports.com | 11/10/2020 | 3,300 | USD | |
| fixerr.com | 11/13/2020 | 3,200 | EUR | |
| sixpax.com | 11/11/2020 | 3,200 | USD | |
| abriplus.com | 11/12/2020 | 3,050 | EUR | |
| gereedschap.com | 11/09/2020 | 3,000 | EUR | |
| detera.com | 11/11/2020 | 3,000 | EUR | |
| mysentral.com | 11/12/2020 | 3,000 | USD | |
| proptex.com | 11/13/2020 | 3,000 | USD | |
| peeking.com | 11/13/2020 | 2,999 | USD | |
| monetisation.com | 11/10/2020 | 2,877 | EUR | |
| primaveraonline.com | 11/11/2020 | 2,520 | USD | |
| emjoy.com | 11/09/2020 | 2,500 | EUR | |
| boardathome.com | 11/12/2020 | 2,500 | USD | |
| ayuto.com | 11/11/2020 | 2,500 | USD | |
| holer.com | 11/10/2020 | 2,499 | USD | |
| bilingualism.com | 11/12/2020 | 2,499 | USD | |
| sevenhundred.com | 11/13/2020 | 2,450 | EUR | |
| coordify.com | 11/10/2020 | 2,395 | USD | |
| welu.com | 11/11/2020 | 2,200 | USD | |
| insurise.com | 11/09/2020 | 2,155 | USD | |
| imeichecks.com | 11/09/2020 | 2,000 | USD | |
| | | | | |
| ccTLDs | | | | |
| gereedschap.nl | 11/10/2020 | 35,750 | EUR | |
| atlas.co | 11/13/2020 | 7,999 | USD | |
| gartendusche.de | 11/10/2020 | 5,220 | EUR | |
| tape.it | 11/09/2020 | 5,000 | EUR | |
| cityair.de | 11/13/2020 | 5,000 | EUR | |
| vitamina.eu | 11/13/2020 | 4,650 | EUR | |
| protect.uk | 11/12/2020 | 4,250 | GBP | |
| digibyte.co | 11/11/2020 | 4,099 | USD | |
| fandorado.de | 11/09/2020 | 4,000 | EUR | |
| goodjob.fr | 11/11/2020 | 3,799 | EUR | |
| aximo.de | 11/11/2020 | 3,466 | USD | |
| ampd.io | 11/11/2020 | 3,299 | USD | |
| 4x.de | 11/09/2020 | 3,000 | EUR | |
| gamble.co | 11/11/2020 | 3,000 | EUR | |
| wohnungmieten.ch | 11/10/2020 | 2,990 | EUR | |
| onlinecars.eu | 11/10/2020 | 2,990 | EUR | |
| zöllner.de | 11/12/2020 | 2,500 | EUR | |
| einfach-sicherer.de | 11/10/2020 | 2,500 | EUR | |
| harem.de | 11/09/2020 | 2,500 | EUR | |
| ihrekontaktlinsen.de | 11/11/2020 | 2,500 | EUR | |
| collected.co | 11/13/2020 | 2,500 | USD | |
| luftreinigung.de | 11/13/2020 | 2,000 | EUR | |
| aikq.ch | 11/12/2020 | 2,000 | EUR | |
| psc.in | 11/12/2020 | 2,000 | USD | |
| betsport.co | 11/10/2020 | 2,000 | USD | |
| | | | | |
| other | | | | |
| one.link | 11/12/2020 | 8,000 | EUR | |
| skinlab.net | 11/09/2020 | 4,995 | USD | |
| coches.org | 11/12/2020 | 2,999 | EUR | |
| prophesy.net | 11/10/2020 | 2,500 | USD | |
| bitcoinbet.org | 11/13/2020 | 2,495 | USD | |
| echelon.xyz | 11/12/2020 | 2,000 | USD | |
See the original post at: https://www.thedomains.com/2020/11/17/sedo-weekly-domain-name-sales-led-by-gereedschap-nl/?rand=13941