More than one wallet address is linked to Bitcoin's creator, Satoshi Nakamoto. The most famous is the 1A1zP1eP5QGefi2DMPTfTL5SLmv7DivfNa, which receives frequent donations from strangers.
However, a portfolio that received a reward of 50 BTC for mining a block on February 9, 2009 has just moved its funds. The amount, obtained a month after mining the genesis block, was divided into two transactions this Wednesday (May 20).
Consequently, the crypto community began to wonder if Satoshi is back.
Satoshi returned?
The 17XiVVooLcdCUCMf9s4t4jTExacxwFS5uh wallet transferred Bitcoins almost 7 am this Wednesday, Brasília time. The amount was divided into two transactions.
One of the transactions moved 40 BTC to a new portfolio, being its first transaction. The other 9.99968592 BTC were moved to another wallet, also virgin, and have already been withdrawn. The first 40 BTC are still in the target portfolio.
You can see the initial transactions in the image below: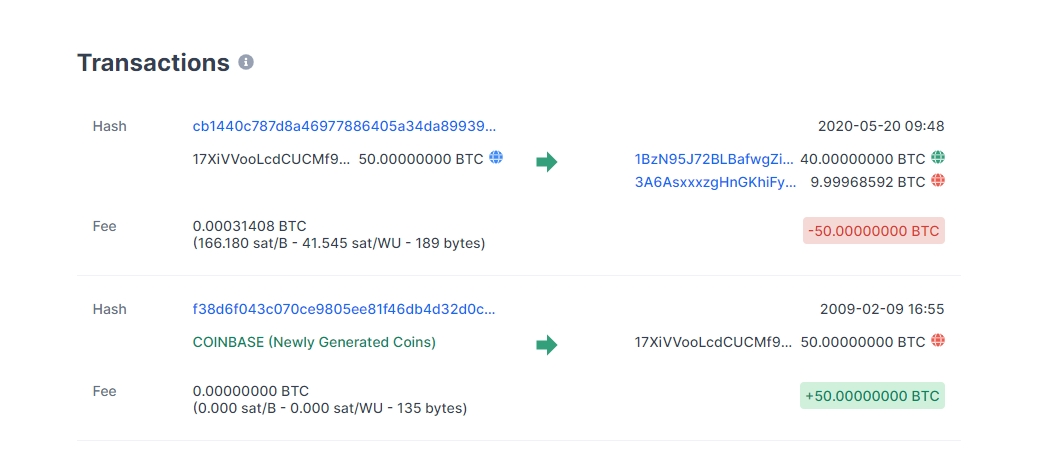 Bearing in mind that the 50 BTC portfolio had only one transaction and never operated since 2009, the crypto community began to speculate.
Community starts questioning
On Twitter, perhaps the most popular social network for cryptocurrency enthusiasts, users started the theories.
Several questions began to surface on the surface with the hashtag #satoshi. SpiryBTC, a user with more than 5,000 followers, left the question in the air:
https://twitter.com/SpiryBTC/status/1263113126897168387
Wow! #Bitcoin mined on 10 Feb, 2009 at block height 3654 has been spent today.

Is that #Satoshi?

Coinbase transaction: https://t.co/nsI7C3m3vZ

Spent today: https://t.co/QdF4n5UZip

Thanks to @glassnode for the shout out!$BTC #crypto #currencies #blockchain #fintech #gold pic.twitter.com/RNkYjmgXXg

— Sabin (Only Bitcoin Will Save You) (@sabinproo) May 20, 2020
Even the Whale Alert profile, known for reporting crypto "whale" movements, warned of the transaction:
??? 40 #BTC (391,055 USD) transferred from possible #Satoshi owned wallet (dormant since 2009) to unknown wallet

ℹ️ The coins in this transaction were mined in the first month of Bitcoin's existence.

— Whale Alert (@whale_alert) May 20, 2020
The analyst and journalist Joseph Young, however, does not seem concerned with identity. Focusing on the reason, Young asked:
50 BTC from Feb 2009 is moving.

That's just one month after first bitcoin block was mined. There is not a lot of people who can do this, perhaps close associates of Satoshi.

My question is why, not who, is sending 50 BTC for the first time in more than 10 years.

— Joseph Young (@iamjosephyoung) May 20, 2020
Even Binance became aware of the move, although it did not speculate on whether or not it would be Satoshi. The exchange just published:
Vintage #Bitcoin. https://t.co/HBABYEKJmb

— Binance (@binance) May 20, 2020
Finally, angel trader and investor Whale Panda tried to calm things down:
11 year old coins (mined in February 2009) just moved.
This does not happen often. pic.twitter.com/PSEvyWyxVo

— WhalePanda (@WhalePanda) May 20, 2020
Source: (https://www.criptofacil.com/)