Many countries are affected by malware in companies in the year 2020 and now a survey conducted by Avast indicated that gamer users may also be in danger, especially those who opt for illegal downloading. That's because malware is infecting computers and using them to mine cryptocurrencies.
Called Crackonosh, the malware is bundled undercover in illegal games that can be downloaded from the Internet. The name comes from Czech folklore, as its author is believed to be from this country.
Avast research indicates that malware has been circulating since 2018 on the Internet and has infected more than 222,000 computers worldwide.
In addition to mining cryptocurrencies without the computer's owner's authorization, which already reduces the machine's performance by performing other tasks in the background, Crackonosh also takes control of system updates and other programs that try to remove it or install security updates , further complicating how to remove the pest from the system.
Daniel Beneš, Malware Researcher at Avast, explained a little more about how malware behaves:
Avast researchers conclude that Crackonosh installs itself by replacing critical Windows system files and abusing Safe Mode. It protects itself by disabling security software and updates, and uses other anti-scanning techniques. This makes it difficult to discover, detect and remove malware.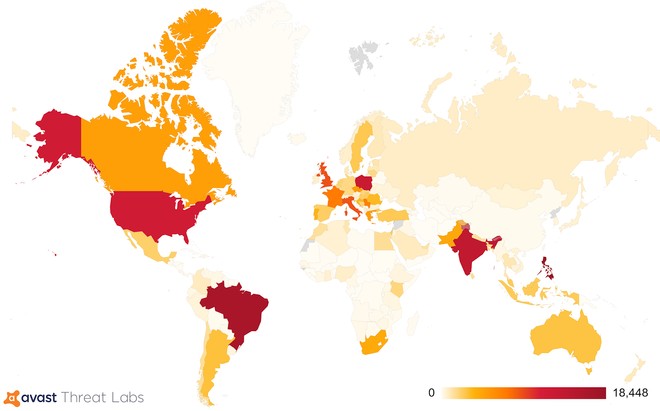 As you can see above, Brazil is one of the countries with the highest level of Crackonosh infections, followed by the United States, India, Philippines and Poland, which also have many malware-dominated systems.
Among the most popular titles where Crackonosh is included are the following:
NBA 2K19
Grand Theft Auto V
Far Cry 5
The Sims 4 Seasons
Euro Truck Simulator 2
The Sims 4
Jurassic World Evolution
Fallout 4 GOTY
Call of Cthulhu
Pro Evolution Soccer 2018
We Happy Few
Therefore, we recommend that you only download legal copies from verified stores, as many websites that distribute cracked illegal games resort to methods like this to profit. Avast reports point out that the author of Crackonosh has already profited approximately $2,000,000 in Monero from the infections recorded so far.
Therefore, it is recommended to only download games from verified and official sources such as Epic Games, Steam, GOG.com, in addition to keeping your virus protection active and up to date.
Source: TudoCelular