Brazil is once again considered the country with highest number of fraudulent phone calls and spam in the world, with an average of 49.9 calls per month, an increase of 9% over last year, which closed with 45.6 calls per month. Since 2017, spam calls in Brazil have increased by 141%.
The information is from Truecaller's annual reports, an application that identifies and blocks spam calls. In the reports, the company discloses the 20 countries that have been most affected by spam or fraud calls every year and Brazil occupies the first position since 2018.
According to this year's report, spam and fraud calls in Brazil increased 9% over last year. In 2017 Brazil came in third, behind India and Chile, with 20 spam calls per month. In 2018, 2019 and 2020 it was in the first position with 37.5; 45.6 and 49.9 spam calls, respectively.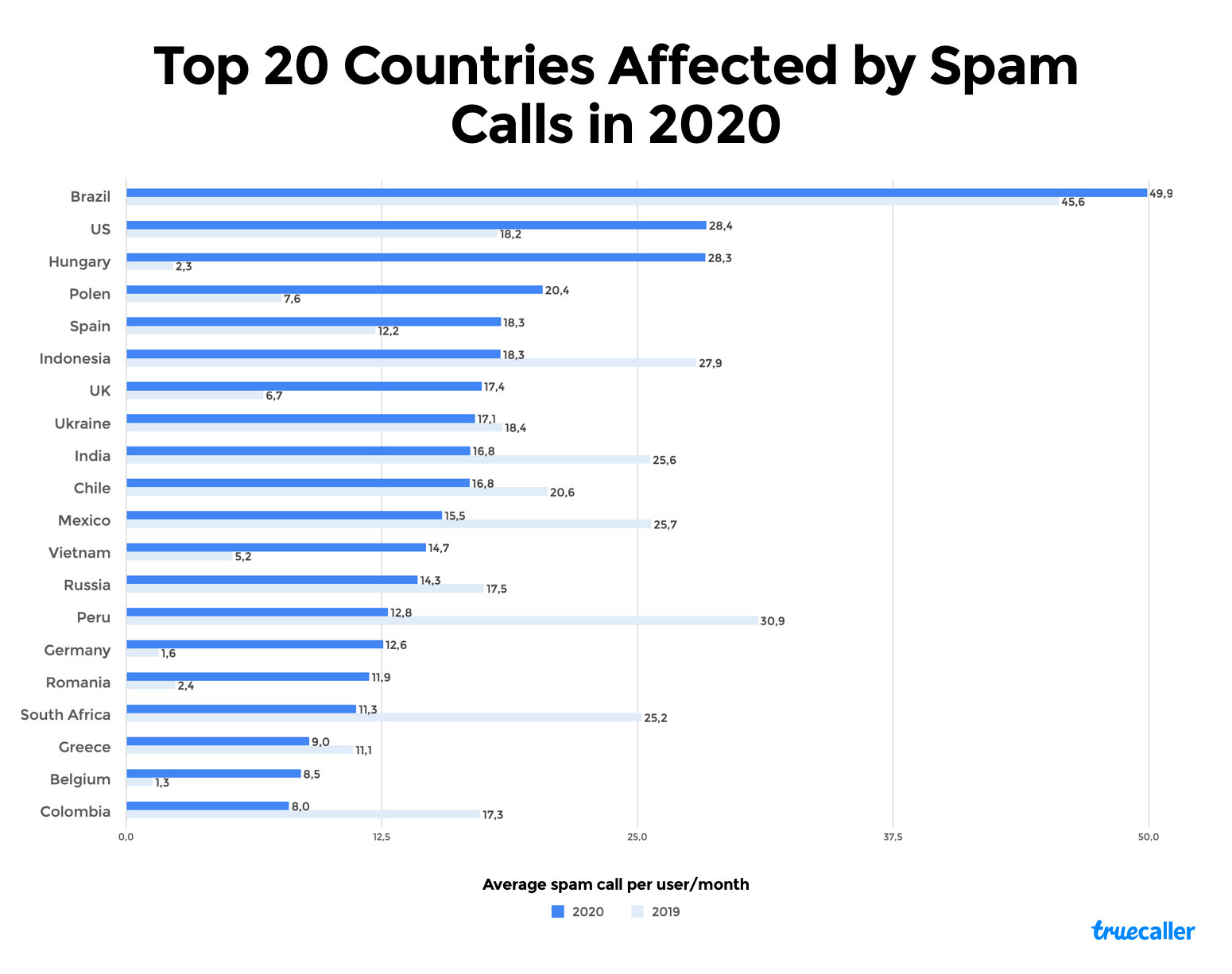 Where do these calls come from?
According to the report, in 2019, all spam calls were made by operators and providers of telecommunication and internet services. However, "there has been a major change in the distribution of spam and in the approach of spammers in Brazil" and this year, calls originating from telecommunication companies decreased to only 6%.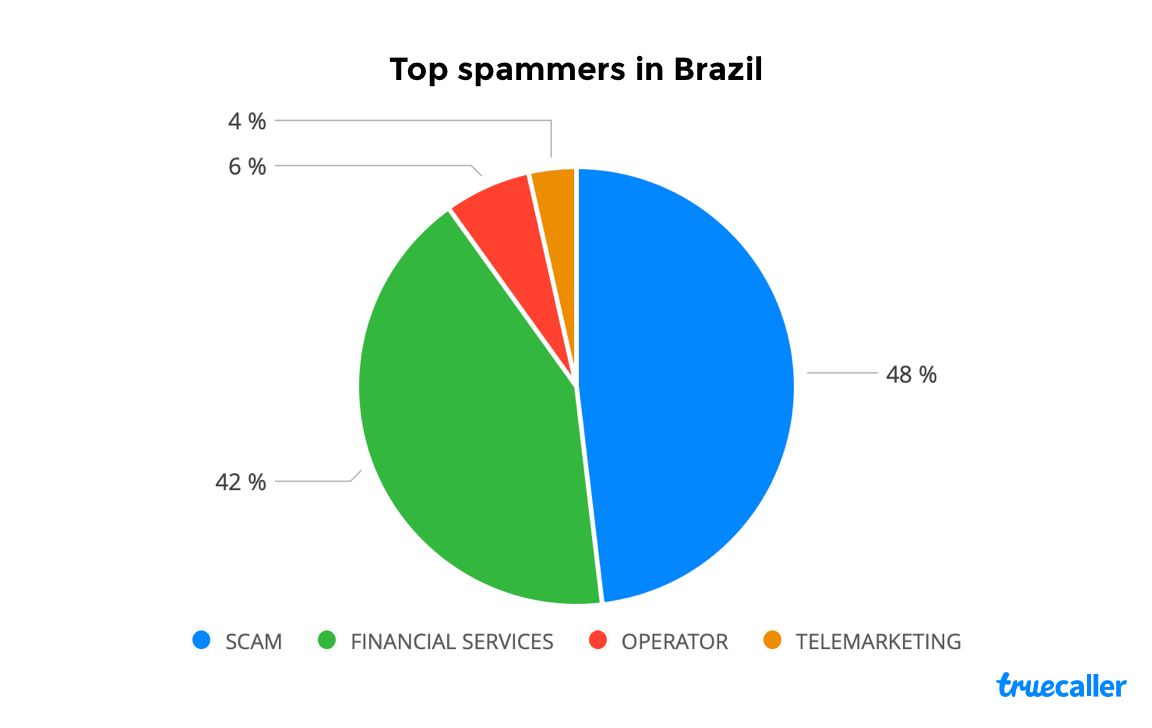 Fraudulent calls went from 26% in 2019 to 48% this year, "which is very alarming," says the study. Another drastic change in the report is that finance-related spam flames (companies trying to sell credit cards, insurance, loans and financial services), which increased from 13% in 2019 to 42% this year.
Also according to this year's report, the second country with the highest number of spam calls is the United States, with 28.4 spam calls per month. The third place is from Hungary, which closed the year with an average of 28.3 calls per month.
---
Source: Truecaller 2020; Truecaller 2019; Truecaller 2018.
See the original post at: https://thehack.com.br/brasil-e-campeao-de-spam-e-fraude-por-telefone-pela-terceira-vez-seguida/?rand=48873